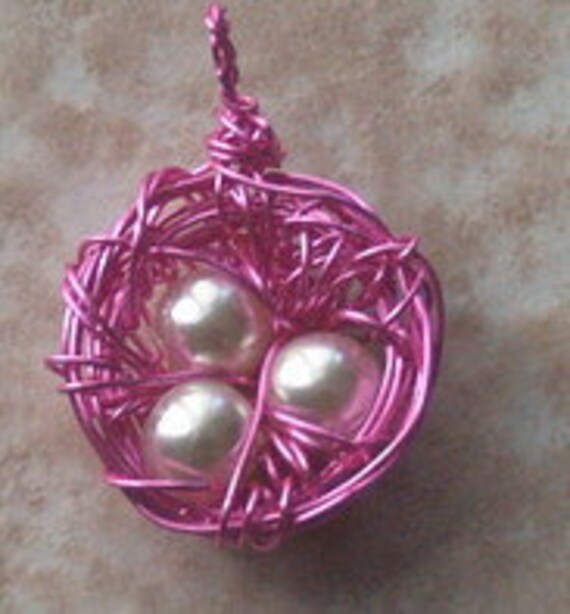 Inspired by my friends and family members who have survived breast cancer and proudly wear the Pink Ribbon while walking for the Cure. And for all those who have fought until the bitter end. Spring is in the air. With it brings the hope of health, happiness and a peaceful life.
This feminine nest pendant was created with non-tarnish pink copper wire.The three eggs are recycled faux pearl beads from abandon jewelry and sit nestled in the nest waiting for their time to be born. A new life. A new start. Miracles do happen.
This delicate nest is about an inch diameter.
Makes a lovely gift for a BC survivor or woman who needs to be reminded there is hope and love surrounding her. There is hope for a cure. Meanwhile seek out alternative medicine and acupuncture for relief of chemotherapy symptoms and to build your immune system.
Made with love and magic in my Planet Calamari Studio. To see more info on this birds nest
CLICK HERE

!